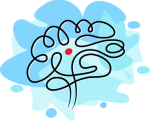 Every child and teenager who comes to 212 Mental Health begins their journey with an assessment. Simply put, we won't know how to help unless we first take the time to understand their challenges.
Our approach is comprehensive. We ask about emotions, temperament, personality, stressors, coping patterns, self-care, relationships, lifestyle choices and daily routines. We assess the child or teen's goals for therapy and what is motivating them to come for mental health services now. 
We also learn what they value in life and any ideas they have for the person they might want to become. We strive to move youth closer to the life they've identified as meaningful and worth living while helping parents, caregivers, and families facilitate and support the life direction of the young person that they love so much. 
Our assessments include individual meetings with the child or youth and discussions with the caregiver(s). In addition to these meetings, we may ask you to complete questionnaires or other paperwork to streamline the information gathering process. Depending on the issues bringing a young person in for support, the assessment stage may take three to six meetings. 
Once the assessment is complete, we'll share our ideas about how the present challenges likely began, what may be keeping them going or making them worse, and potential strategies for making things better. Together with our team, you'll decide on the type and approximate length of therapy you're willing and committed to trying. Treatment needs will be continuously re-evaluated, focussing on the young person's current goals.
Although our purpose in doing the assessment is first and foremost for treatment planning, there are times when our assessment findings point us towards a particular diagnosis or disorder, for example, Depression, Social Anxiety, or Attention/Deficit-Hyperactivity Disorder. If there's relevant diagnostic information to share, we'll discuss this with you. If we suspect that there may be a learning, intellectual, or developmental disability, the possibility of completing a more comprehensive psychoeducational assessment will also be discussed.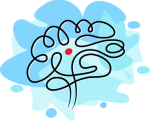 Listening – truly listening and being a gentle, non-judgmental, empathic presence alongside a young person as they share their feelings. That approach runs through the centre of the therapy offerings we provide at 212 Mental Health. 
Also central is our acknowledgment that young people and their families have already been doing their very best to manage their challenges without seeking professional help. The decision to reach out for support takes bravery and courage. We have such respect for the young people who come to us, and we're privileged to work together with them and their families on their journey to improved emotional wellness. 
It's impossible to live a life that's free of hardship, obstacles, and hurt feelings. Irrespective of the particular problems young people and their families face, we always try to promote their resilience in the face of stress. And while many young people have extremely painful personal and family histories, we still believe that we can help them create a meaningful and balanced life. 
The therapists at 212 Mental Health are highly trained in various evidence-based treatments for children, teens, and families. After conducting a thorough assessment, we'll explain the particular interventions that would be most helpful. This will often include a combination of strategies and techniques from different modalities, including Dialectical Behaviour Therapy (DBT), Acceptance and Commitment Therapy (ACT), Attachment Therapy, Trauma-Focused Cognitive Behavioural Therapy, Narrative Therapy, Family Therapy Systems Therapy, and Play Therapy. 
Depending on the unique mental health needs of the young person, we may suggest that therapy meetings mostly take place individually with the therapist, together with their family, with parents and caregivers alone, or some combination thereof. The length of therapy differs for each young person – while some people are looking for short-term help with a specific crisis or problem, others benefit from having a therapist to talk to over a more extended period of time. 
We'll work with you to determine what visit frequency would work best and then re-evaluate along the way.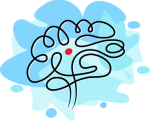 Just as growing up is difficult for a young person, parenting that young person is also difficult. Each age and stage present unique parenting challenges, and it's all too easy for parents to get caught up in the emotional and behavioural swings accompanying them. Our parent consultations help you develop a deeper understanding of your child's emotions and behaviours, making you less likely to react to their emotional outbursts and more likely to respond effectively.
Well-meaning parents can often fall into the trap of rushing to fix their child's problem before really understanding how their child feels. This may inadvertently strain their relationship and halt open communication with their child, who feels that their parent doesn't get it. We teach parents how to talk with their children in a way that helps them feel heard and builds closeness and emotional resilience. 
We work with parents seeking guidance around specific parenting issues. Regardless of the particular situation, we incorporate a collaborative, patient, and genuine approach while providing practical skills and strategies to implement right away. 

212 James Street South, Suite 100, Hamilton, ON, L8P 3A9