Feeling, Knowing, Growing
Compassionate mental health professionals promoting the well-being and resilience of children, teens, and families.
Professional Psychology Services in Hamilton, Burlington, and the Surrounding Areas
It's never been a more challenging time to grow up. Knowing how you feel and figuring out what matters to you are at the heart of this process. 
Having feelings of sadness, worry, loneliness, confusion, anger, and frustration are all a totally normal part of being a person. Yet, for many children and teens, these feelings become so intense that they prevent them from fully participating at school, with friends, and with their families. In some cases, these feelings are the start of a serious mental health crisis. 
We work with young people and their families to find the tools within themselves to feel their feelings in a way that promotes their well-being and self-confidence. Rather than avoid, deflect, or self-destruct when life is difficult, we teach and encourage new ways of coping. We're here to help young people feel, know, and grow. 
Our Mental Health and Psychology Services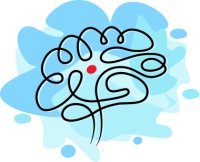 A Different Approach to Mental Health Services in Hamilton
At 212 Mental Health, we specialize in supporting the emotional needs of young people, whether they're age 2, 22, or somewhere in between. We have extensive postgraduate training in the cognitive, social, and emotional needs of children, teens, and young adults.
Although we take a family-centred approach to our care, we first and foremost honour the young person's experience. Only they know what it's truly like to live in their shoes and feel how they feel. Drawing on years of experience working with young people in crisis, we value listening to their perspectives over telling them what to do, encouraging their feelings instead of fixing their problems, and promoting their resilience rather than shielding them from the stresses and disappointments of life.
We have open hearts and minds and are inspired every day by the hope and potential in every child and youth we meet.
Relationships are at the core of all we do. We know that when a young person feels a strong connection with their therapist, they're more likely to achieve the goals they set out for themselves at the start of therapy. Because young people are different in their ages, stages, personalities, and interests, no two therapeutic relationships are the same. We remain flexible, grounded, and genuine to respond to each young person in a way that truly feels comfortable and safe for them.

Mental Health Concerns that We Treat
Anxiety
Depression
Intense Anger and Frustration
Emotional and Behavioural Meltdowns
Self-Harm
Suicidal Thoughts and Behaviours
Low Self-Esteem
Difficulties with Self-Acceptance
Difficulties with Attention and Concentration
Substance Abuse
Unhealthy Coping Strategies
Trauma and/or Child Abuse
Conflict with a Parent or Caregiver
Family Transitions (Divorce, Blended Families)
Difficulties Separating from a Parent or Caregiver
School Stress
School Avoidance
Bullying
Peer Rejection
Unhealthy Dating Relationships
Questions or Concerns about their Gender or Sexuality

"Peace. It does not mean to be in a place where there is no noise, trouble or hard work. It means to be in the midst of those things and still be calm in your heart."
We're conveniently located in downtown Hamilton by the Charlton site of St. Joseph's Healthcare.
Limited free parking is available on-site. There is also ample paid parking on nearby city streets.

212 James Street South, Suite 100, Hamilton, ON, L8P 3A9